925.000€
Detached villa for sale in the area of Basetes with sea views (Costa Blanca, Alicante). It is located on the 2nd line of...
Ref. 1212DC
226

m²

940

m²

5

Bedrooms
260.000€
Beautiful and impeccable penthouse located in a private urbanization on the beach of Las Marinas just 400 meters from th...
490.000€
Maravillosa 4 bedroom villa (capacity 8 people) located in Moraira. The villa is located in a quiet area close to the be...
Ref. 2222DC
800

m²

4

Bedrooms
415.000€
It is a house ready to move into with 2 bedrooms, 2 bathrooms and equipped kitchen. A splendid terrace where you can rel...
Ref. 0708D
260

m²

2

Bedrooms
Ref. 0808D
159

m²

862

m²

3

Bedrooms
720.000€
Residencial Pino Blanco is a luxury complex consisting of 6 semi-detached villas with private pool and plot of 500 m2 ea...
Ref. 0202D
150

m²

450

m²

3

Bedrooms
Ref. 9999D
256

m²

2

Bedrooms
Ref. 1111DC
130

m²

280

m²

3

Bedrooms
275.000€
Townhouses for sale in Jesus Pobre, very quiet area a few km from the center of Denia and Javea, ready to move into, mod...
Ref. 888D
145

m²

3

Bedrooms
385.000€
This plot of 944 m2 net is located in a cul-de-sac about 3 kilometers from the beach and 4 kilometers from the center of...
Ref. 04DC
944

m²

Bedrooms
750.000€
This rustic house has 3 bedrooms and 2 bathrooms with a large kitchen and a living room that gives direct access to the ...
Ref. 19D
180

m²

10

m²

4

Bedrooms
Ref. 07DC
345

m²

1.020

m²

5

Bedrooms
1.700.000€
Spectacular estate 200 years and facing South with breathtaking panoramic views and the sea and separate Guest House. RE...
Ref. 3366DC
450

m²

5.700

m²

8

Bedrooms
485.000€
Finca style in town of Javea, near golf course, and 1 km from Benitachell, very close to all kinds of services because o...
Ref. 3351D
220

m²

4.600

m²

3

Bedrooms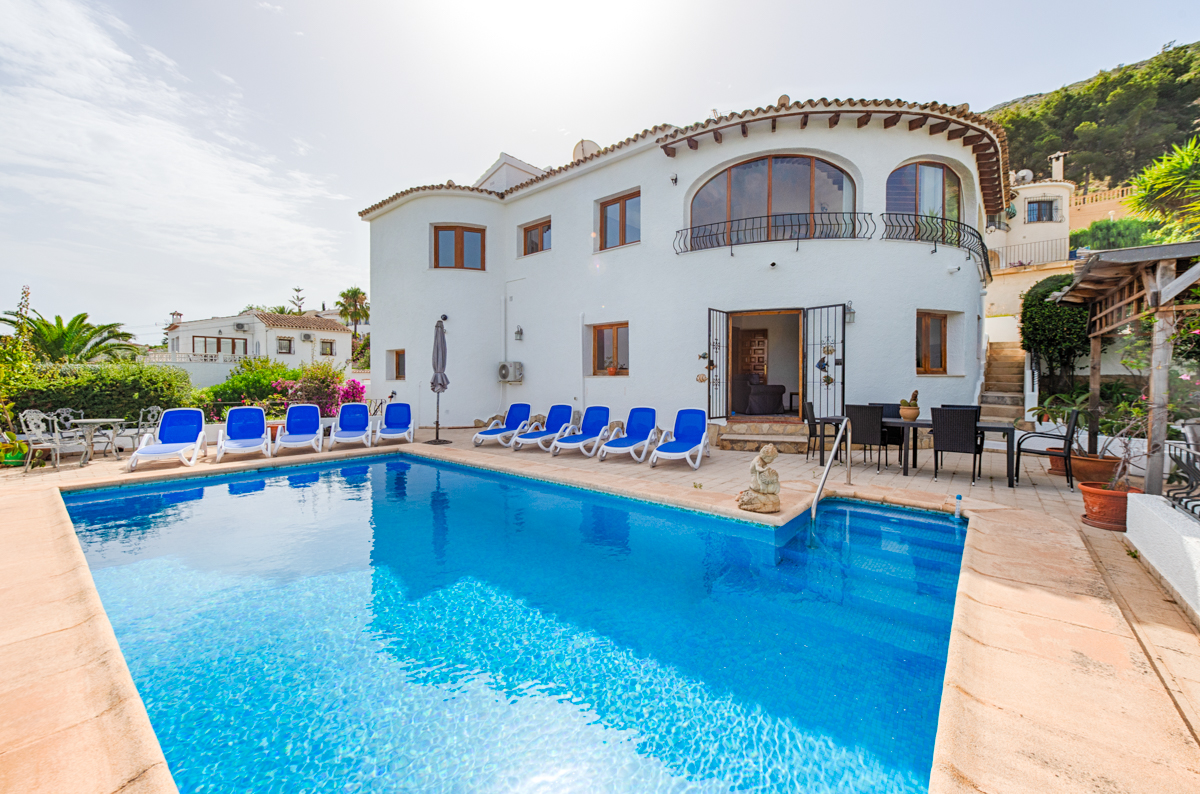 475.000€
Large villa with open views for sale in Cansalades, Javea. The sandy beach of Arenal and its restaurants are less than 1...
Ref. M011518
250

m²

796

m²

5

Bedrooms
Thank you for all the services you provided us not only during the purchase of the Jasmines, but also during the sale of the villa in Benissa. His advice was judicious and his interventions with the decisive administrations.
V &G. L
It's thanks to Julie that we found the property that suited us. I take care of us from start to finish. He showed a lot of will and enthusiasm during our various visits and, although we took our time, he was never discouraged. We're not easy customers. Above all, what we appreciate about her is her candor and its integrity. Rare qualities in the Spanish real estate sector where all the blows are allowed. Thank you Julie
O & L.D.
Julie is an important ally when we seek an acquisition in a foreign country and do not speak the language! She listens to her clients, does not count her hours and her visits to find her clients the PERLA RARA, what happened to us. Accompany your clients from the visit to the signature in the Notary. If we look for a good to buy, we would resort to its services again.
M& R. R
Julie, as you know, you will remain in our hearts for all the work you have done for us and we will recommend you for the work you did during the purchase of our nest of which we are very satisfied and very satisfied by everything you have not contributed.
Y&Ph. S
Julie is an attentive, serious and competent person who listens. Advice, visits, efficiency, monitoring, transparency, reactivity. Its dynamism, its kindness are the qualities that characterize its professionalism. Thank you very much for everything We highly recommend this agency Belles Villas Costa Blanca
P&Ch. L
Julie has been very professional in choosing the apartments visited and advised us well until the sale and signature of our property. Besides, I knew what we wanted and reacted right away.
F&V M
It's the best agency for me. It's a serious, professional, incredibly effective follow-up. The proof is that those who started out as customers have become friends. Thank you for your professionalism, your patience and your wonderful smile.
A. V